Evaluation, Testing, and Documentation of Vehicles and Components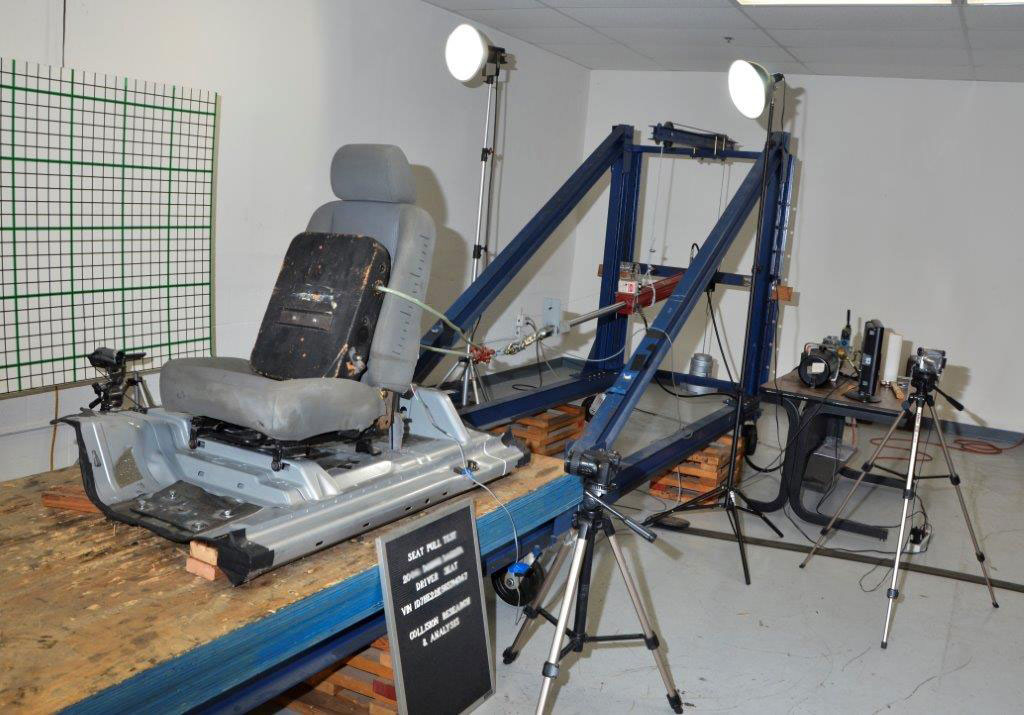 Scientific testing of vehicles and vehicle components provides a means to understand and evaluate different aspects of a collision or accident environment. The equipment, procedures, and unique aspects of laboratory testing are demanding. When testing is necessary, the engineers and scientists at Collision Research & Analysis are skilled and have decades of experience in the rigors and demands of the scientific testing process.
The engineers at Collision Research & Analysis have performed hundreds of tests ranging from full-scale two-moving-vehicle full scale testing to various individual component tests, and are experienced at unique aspects of the crash environment.  Our engineers have designed and run a variety of tests including the typical compliance and certification type crash and component tests, as well as the extremely complex and unique tests that relate to a specific accident.
Collision Research & Analysis works with the clients' needs and schedules to meet the rigorous demands of the testing requirements. The engineers work with a variety of budgeting and documentation requirements to fulfill the clients' needs when testing is necessary.